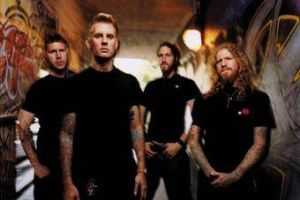 Note
Brann Dailor - Batteria
Troy Sanders - Basso, Voce
Brent Hinds - Chitarra, Voce
Bill Kelliher - Chitarra
Biografia
Dopo lo scioglimento dei Lethargy il batterista Brann Dailor e il chitarrista Bill Kelliher si uniscono a Steve Austin per registrare "In The Name Of God", quinto album dei Today Is The Day.
Subito dopo i due si trasferiscono ad Atlanta dove, ad un concerto degli High On Fire, conoscono Troy Sanders (Social Infestation) e il suo compagno nei Four Hour Fogger Brent Hinds.
La prima formazione dei Mastodon vedeva Eric Saner alla voce, che ha registrato esclusivamente il demo "9 Song Demo" (ristampato da Relapse col nome "Call Of Mastodon").
Nel 2001, dopo aver pubblicato un 7" per Reptilian, firmano un contratto con Relapse e pubblicano l'Ep Lifesblood.
Discografia
9 Tracks (Demo) 2000
Lifesblood EP (Relapse) 2001
Remission (Relapse) 2002
Leviathan (Relapse) 2004
Call Of The Mastodon EP (Relapse) 2006
Blood Mountans (Warner) 2006
Crack The Skye (Warner) 2009
The Hunter (Reprise) 2011
Once More Around The Sun (Reprise) 2014
Autori affini
Lethargy | Social Infestation | Today Is The Day | Melvins | Metallica | Rush | High On Fire |