Queens Of The Stone Age
DVD Live
News del 15/08/2005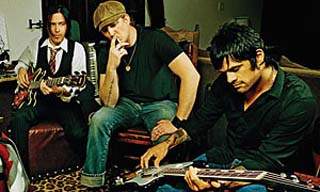 I Queens Of The Stone Age registreranno e filmeranno la data del 22 Agosto al Brixton Academy di Londra.
Il successore di "Lullabies To Paralyze" sarÓ quindi un CD/DVD che testimonierÓ quella data.
Scelta, a mio avviso, parecchio criticabile. La formazione attuale non ha il carisma di quelle dei dischi precedenti. La sicurezza Ŕ quella di trovarsi di fronte, in ogni modo, una grande macchina rock a prescindere dai gregari.
[Dale P.]