Conan
Ad Agosto "Evidence of Immortality"
News del 14/06/2022
Il 19 Agosto Napalm Records pubblicherà "Evidence Of Immortality", nuovo album dei Conan successore di "Existential Void Guardian" uscito nel 2018.
L'album conterrà sei nuovi brani nel consueto stile heavy doom della band. Di seguito potete vedere copertina, tracklist e guardare il videoclip del singolo "Levitation Hoax"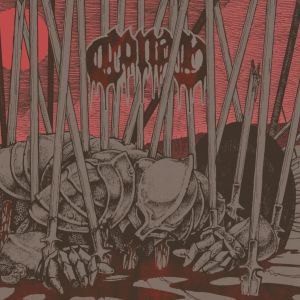 01. A Cleaved Head No Longer Plots
02. Levitation Hoax
03. Ritual Of Anonymity
04. Equilibrium Of Mankind
05. Righteous Alliance
06. Grief Sequence