Earth
Nuovo Album a Febbraio
News del 29/11/2010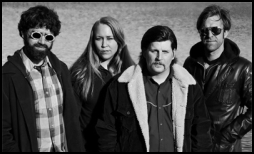 Southern Lord ha di recente pubblicato "A Beaurocratic Desire For Extra Capsular Extraction", raccolta dei primi lavori della band, ma il vero e proprio disco nuovo, successore dello splendido "The Bees Made Honey in the Lion's Skull", arrivera' a Febbraio 2011.
Il disco si intitolera' "Angels of Darkness, Demons of Light 1" e vede Dylan con una nuova formazione: oltre alla fidata Adrienne Davies troveremo Lori Goldston (che ricorderete come violoncellista nell'Unplugged in New York dei Nirvana) e Karl Blau al basso.
L'album sara' ispirato da band folk-rock inglesi come Pentangle e Fairport Convention e dalla band nord africana Tinariwen.
Il disco e' stato registrato agli Avast studios di Seattle dal produttore Stuart Hallerman, gia' al banco di regia di Earth 2.
Di seguito la copertina dell'album: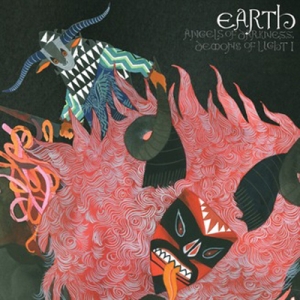 Nell'album troveremo brani intitolati "Father Midnight", "Hell's Winter", "Old Black", "Descent to the Zenith" e "Angels Of Darkness, Demons Of Light".
[Dale P.]