Jesus & Mary Chain
Di Nuovo Assieme
News del 23/01/2007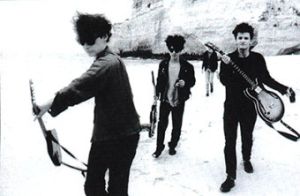 Dopo la conferma della reunion dei Rage Against The Machine (vedi news) è il turno della seconda riappacificazione della settimana, anch'essa in esclusiva per il Coachella.
Leggendo il programma del primo giorno, oltre a Bjork, Interpol, Arctic Monkeys, fra gli headliners troviamo i Jesus And Mary Chain, di nuovo assieme dopo i numerosi litigi.
Nessuna notizia ufficiale è ancora giunta dalla band.
[Dale P.]