Made Out Of Babies
Disco Solista di Julie Christmas
News del 30/06/2010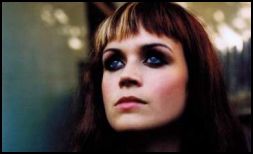 Mentre i Made Out Of Babies sono al lavoro per la preparazione del quarto album, la cantante Julie Christmas sta ultimando i dettagli per il suo primo da solista intitolato "The Bad Wife".
Nei prossimi giorni avremo maggiori dettagli, ma gia' sappiamo che un brano fara' parte della colonna sonora del film "Wrong Turn at Tahoe" con protagonisti Harvey Keitel e Cuba Gooding, Jr. . Il disco e' previsto per l'autunno 2010.
Inoltre Julie sta lavorando con Nix Turner, illustratore di Emily The Strange, ad un libro intitolato "The Scribbles and Scrapes of Amy Anyone: A Multiple Personality Autobiography" in cui la cantante curera' il CD di accompagnamento, oltre ad averne scritto la storia.
Infine, Julie sta scrivendo la colonna sonora del film francese "Le Debut".
Attendiamo fiduciosi...
[Dale P.]
social network:
Condividi