Mastodon
Nuove Uscite
News del 03/11/2005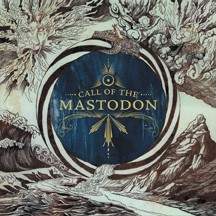 Relapse pubblicherà il demo di 9 brani che ha valso il contratto alla band. Si intitolerà "Call Of The Mastodon" e sarà remixato e rimasterizzato da Matt Washburn.
Uscirà il 7 Febbraio 2006.
La seconda release è un DVD intitolato "The Workhorse Chronicles" e raccoglierà 3 ore di materiale video dagli esordi a oggi.
Uscita prevista il 21 Febbraio 2006.
Evidentemente sono gli ultimi 2 prodotti in uscita su Relapse prima del terzo disco che segnerà il debutto su major.