Mastodon
Ascolta Lo Speciale su Fruit Of The Doom
News del 27/01/2016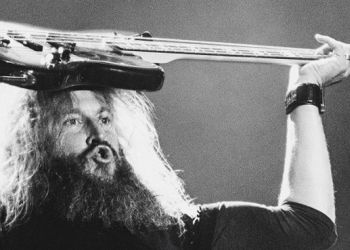 Da quattro anni sulla web radio di Arci Liguria va in onda Fruit Of The Doom, il programma dedicato alle sonoritÓ doom, stoner, heavy psych, sludge. Ogni mercoledý alle ore 21 potete ascoltare 50 minuti di novitÓ, curiositÓ e spesso degli speciali monografici. Nelle ultime due puntate Maso ha raccontato le origini dei Mastodon. La popolare band formata ad Atlanta vede le sue origini in band death metal, hardcore e noise per poi formarsi nel 2000 e iniziare la scalata al successo.
Nella prima puntata potete ascoltare Lethargy, Four Hour Fogger, Today Is The Day, Social Infestion, i primi demo con un cantante (?) e finalmente i primi esordi discografici.
Nella seconda ascoltiamo le band influenti per il mix di sludge, progressive, metal, hard rock che creano da Remission in poi ci accompagnano, ma suonate dai Mastodon stessi. Preparatevi a cover di Metallica, Thin Lizzy, Melvins, ZZ Top e altre meno "scontate".
Buon ascolto e al prossimo speciale di Fruit Of The Doom!
Diventa fan di Fruit Of The Doom su Facebook
Ascolta i podcast su Radio Gazzarra