Nine Inch Nails
In Italia con Korn e Mars Volta
News del 26/03/2009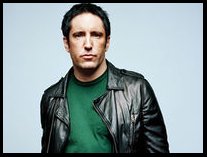 NINE INCH NAILS tornano in Italia per un'unica data esclusiva e sarÓ un mega show che avrÓ luogo nel mese di Giugno all'Idroscalo di Milano! Lo spettacolo dal vivo di Trent Reznor e soci Ŕ da sempre considerato imperdibile e anche questa volta il nostro eroe, coi suoi NIN, ci riserveranno grandi sorprese!
Per l'occasione verrÓ costruita una line-up d'eccezione che comprenderÓ anche KORN, capitanati da Jonathan Davis e THE MARS VOLTA, l'eclettica ed ottima band guidata da Omar Rodriguez Lopez e Cedric Bixler Zavala.
Saranno della partita anche altri due very special guest che saranno annunciati a breve oltre a un opening act ancora da confermare.

Ecco i dettagli della data:
NINE INCH NAILS
KORN
THE MARS VOLTA
+ special guests
26.06.2009
MILANO Idroscalo
Inizio concerti ore 14.45
Apertura porte ore 13.30
Biglietti in vendita al prezzo di 40 Euro + diritti di prevendita.

[Comunicato Stampa]