---
Nirvana
Ulteriori Speculazioni In Arrivo!
News del 21/09/2005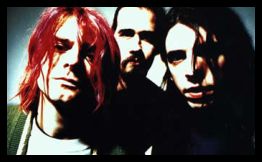 Pensavate che dopo il cofanetto natalizio "With The Lights Out" fosse giunta la parola fine su nuove pubblicazioni dei Nirvana? Niente di più sbagliato.
E' infatti previsto "Sliver: The Best Of The Box" con 3 ulteriori inediti.
La cosa curiosa è che la copertina è stata scelta dalla piccola Frances Bean.

RECENSIONI