Nirvana
Live At Reading A Novembre
News del 29/08/2009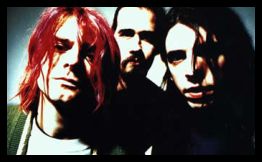 Suonerà strana una news sui Nirvana nel 2009, però quando si parla di discografia post-mortem non si è mai del tutto preparati.
Pur essendo un bootleg piuttosto famoso (o proprio per questo) viene pubblicato ufficialmente il concerto che i Nirvana fecero al Festival di Reading il 30 Agosto 1992.
Il disco, primo vero e proprio live dei Nirvana (non contando l'unplugged in New York e la raccolta dal vivo From The Muddy Banks Of The Whiskha), sarà pubblicato il 3 Novembre in CD, DVD e doppio LP.
Di seguito la tracklist:
01 Breed
02 Drain You
03 Aneurysm
04 School
05 Sliver
06 In Bloom
07 Come as You Are
08 Lithium
09 About a Girl
10 tourette's
11 Polly
12 Lounge Act
13 Smells Like Teen Spirit
14 On a Plain
15 Negative Creep
16 Been a Son
17 All Apologies
18 Blew
19 Dumb
20 Stay Away
21 Spank Thru
22 Love Buzz *
23 The Money Will Roll Right In (Fang cover)
24 D-7 (Wipers cover)
25 Territorial Pissings

* not on CD
[Dale P.]