Queens Of The Stone Age
Ristampa del Primo Album
News del 31/08/2010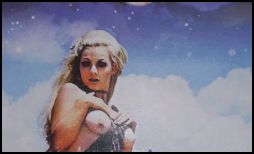 Grazie ad un accordo fra Rekords Rekords (etichetta di Josh Homme) e Ipecac il 26 Novembre verra' ripubblicato in cd e vinile il primo, e ormai introvabile, disco dei Queens Of The Stone Age.
In origine pubblicato su CD da Loosegroove e RoadRunner e in vinile da Man's Ruin il disco ritorna nei negozi in edizione espansa con tre bonus track, sia in cd (nei negozi il 7 Dicembre) che in vinile 180gr.
L'accordo fra Ipecac e Rekords Rekords prevede anche la pubblicazione di Alain Johannes' Spark (Oct. 5) e il debutto dei Mini Mansions (Nov. 2).
[Dale P.]
social network:
Condividi