Queens Of The Stone Age
Nick Oliveri Nel Nuovo Disco
News del 29/11/2012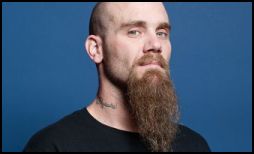 Poche settimane fa l'annuncio bomba del ritorno di Dave Grohl dietro le pelli dei Queens Of The Stone Age e conseguente licenziamento di Castillo. Oggi un messaggio sulla pagina Facebook dei Mondo Generator (progetto di Nick Oliveri) recita: "Nick has re-joined Kyuss, and has recently recorded his vocals on a new Queens of the Stone Age song! Stay tuned."
Queens Of The Stone Age hanno inoltre confermato la partecipazione al Download Festival per l'estate 2013.
Grandi manovre per grande disco?
[Dale P.]
social network:
Condividi