Imperial Triumphant
A Luglio "Spirit of Ecstasy"
News del 20/05/2022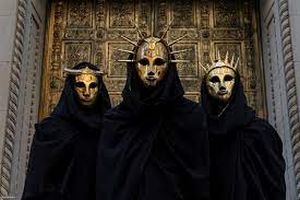 I Newyorkesi Imperial Triumphant hanno annunciato il nuovo disco "Spirit Of Ecstasy". L'album sarà pubblicato il 22 Luglio da Century Media e tra i numerosi ospiti troviamo Snake dei Voivod, Kenny G, Alex Skolnick dei Testament, Trey Spruance dei Mr Bungle e Colin Marston dei Krallice.
Come prima anticipazione è possibile ascoltare "Maximalist Scream" che vede ospite Snake dei Voivod:
Questa è la tracklist:
1. Chump Change
2. Metrovertigo
3- Tower of Glory, City of Shame
4. Merkurius Gilded
5. Death on a Highway
6. In The Pleasure of Their Company
7. Bezumnaya
8. Maximalist Scream
La band suonerà in Italia il 26 agosto al The Academy di Mantova.