Them Crooked Vultures
Dave Grohl + Josh Homme + John Paul Jones
News del 05/08/2009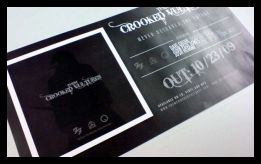 Ha finalmente un nome il misterioso side project di Dave Grohl (Nirvana, Foo Fighters), Josh Homme (Kyuss, Queens Of The Stone Age) e John Paul Jones (Led Zeppelin): Them Crooked Vultures.
La band ha attivato le consuete pagine myspace, facebook e twitter, che trovate linkate nel sito ufficiale (link).
Sembra che l'album uscirÓ in autunno, mentre dal 9 Agosto la band inizierÓ i suoi live.
[Dale P.]