Tool
Al Coachella Festival
News del 31/01/2006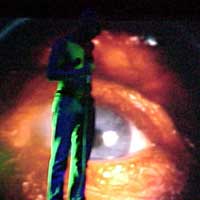 I Tool sono stati confermati come headliner al Coachella Festival che si terrÓ il 29 e il 30 Aprile all'Empire Polo Field di Indio, California.
Altri headliner confermati sono i Depeche Mode.
Fra le news che si rincorrono si parla di reunion di Smashing Pumpkins e My Bloody Valentine ma niente Ŕ stato confermato e, anzi, sembrano notizie piuttosto bizzarre!
Fra gli altri artisti confermati citiamo Paul Oakenfold, Franz Ferdinand, My Morning Jacket, Bloc Party, TV On The Radio, Sigur Ros, Scissor Sisters, Cat Power, Damian Marley and Tricky.
[Dale P.]