Ulver
I Dettagli del Cofanetto Retrospettivo
News del 02/10/2014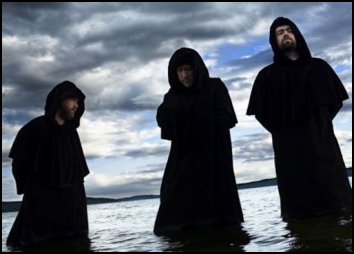 Dopo mesi di lavoro i norvegesi Ulver presentano il cofanetto "Trolsk Sortmetall 1993 - 1997" focalizzato sulla prima fase della band, ovvero quella decisamente black metal. Il box conterrà 5 CD o 4 LP e una musicassetta in edizione limitata. Di seguito i dettagli ufficiali, mentre la prevendita partirà il 20 Novembre:
Contents of the CD box:
Hardcover 5CD box with 16-page booklet

CD 1: Vargnatt
CD 2: Bergtatt - Et Eeventyr i 5 Capitler
CD 3: Kveldssanger
CD 4: Nattens Madrigal - Aatte Hymne til Ulven i Manden
CD 5: Nattens Madrigal - 4 track rehearsal, summer 1995

Hardcover book with 104 pages of unpublished photos and paraphernalia, original Norwegian lyrics, presentations and their English translations, comments by the band as well as liner notes by Jon 'Metalion' Kristiansen (founder of Head Not Found Records and the man behind Slayer Mag), Chris Bruni (Profound Lore Records), Michael Moynihan (author of Lords of Chaos) and Mark Pilkington (Strange Attractor Press).
The 5CD box will be limited to 3,000 copies worldwide.


Contents of the LP box:
LP I: Vargnatt
LP II: Bergtatt - Et Eeventyr i 5 Capitler
LP III: Kveldssanger
LP IV: Nattens Madrigal - Aatte Hymne til Ulven i Manden
MC: 4 track rehearsal, summer 1995
Poster (size 60 x 30 cm)
32-page booklet in LP size (carrying same content as the CD box booklets)

The LP box is limited to 2,000 copies worldwide and the pressings will be broken down as follows:
· 1500 copies on black vinyl
· 400 copies on silver vinyl
· 100 copies on clear vinyl (including a limited art print only available in this version - more information on this shortly)
fonte:Brave Words