Blonde Redhead
Danno i Numeri
News del 10/01/2007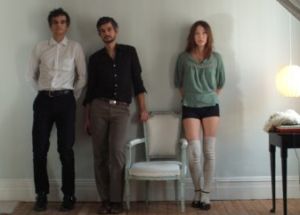 Dopo l'ottimo Misery Is A Butterfly della band italonipponica con sede a New York si erano perse le tracce.
Fortunatamente erano al lavoro per il settimo album (come passa il tempo!), intitolato 23.
Il disco Ŕ stato registrato al "The Magic Shop" di New York da Chris Coady e mixato da Rich Costey e Alan Moulder.
Questa la tracklist:
01 23
02 Dr. Strangeluv
03 The Dress
04 SW
05 Spring and by Summer Fall
06 Silently
07 Publisher
08 Heroine
09 Top Ranking
10 My Impure Hair

L'album uscirÓ il 10 Aprile su etichetta 4AD.
[Dale P.]