---
Fu Manchu
Dettagli Sul Nuovo Album
News del 28/11/2006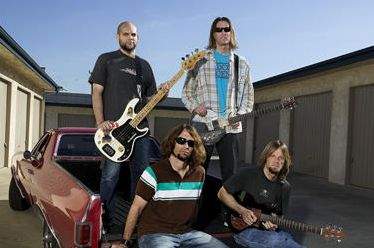 Si intitolerÓ "We Must Obey" e uscirÓ il 20 Febbraio 2007 su etichetta Century Media.
Il disco Ŕ stato coprodotti dai vari membri della band ed Ŕ registrato ai Granmaster Recordings di Hollywood. Questa la tracklist:
01. We Must Obey
02. Knew It All Along
03. Let Me Out
04. Hung Out To Dry
05. Shake It Loose
06. Land Of Giants
07. Between The Lines
08. Lesson
09. Moving In Stereo
10. Didn't Really Try
11. Sensei vs. Sensei

Due brani del disco saranno inseriti nell'EP "Hung Out To Dry", disponibile solamente in 3000 copie.
[Dale P.]
RECENSIONI
---
LIVE REPORTS