---
Neurosis
Album A Maggio
News del 29/10/2006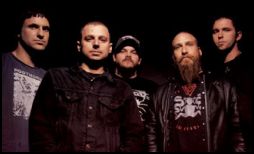 La band di Von Till sembra intenzionata a far uscire il successore di "Eye Of Every Storm" per Maggio 2007.
Il disco sarà registrato dal fido Steve Albini a fine Novembre, inizio Dicembre.
Ricordiamo inoltre che la band effettuerà l'unico concerto europeo dell'anno al Forum di Londra, il 18 Novembre, con supporter Made Out Of Babies e Guapo.
[Dale P.]



RECENSIONI
---
LIVE REPORTS