---
White Stripes
Nei Simpsons!
News del 20/01/2006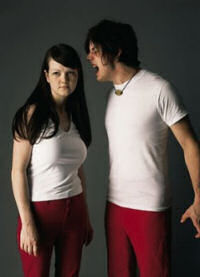 Jack e Meg White appariranno in un episodio del popolarissimo cartone animato "The Simpsons".
La band riceverÓ lo stesso trattamento che Matt Groening ha riservato a Sonic Youth, Smashing Pumpkins, Red Hot Chili Peppers, R.E.M. e tante altre star della musica mondiale.
La puntata andrÓ in onda negli Stati Uniti il prossimo autunno e si intitolerÓ "Jazzy and the Pussycats".
[Dale P.]
RECENSIONI
---
LIVE REPORTS