Between The Buried And Me
Album di Cover
News del 12/03/2006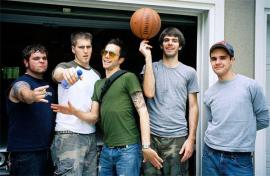 Si intitolerà "The Anatomy Of" e sarà composto interamente da cover. Pubblicherà la Victory Records in Giugno.
Ecco la tracklist:

Pantera - "Cemetery Gates"
Sepultura - "Territory"
Soundgarden - "The Day I Tried to Live"
Motley Crue - "Kickstart My Heart"
Pink Floyd - "Us And Them"
Queen - "Bicycle Race"
Metallica - "Orion"
Metallica - "Blackened"
Faith No More - "Malpractice"
The Doors - "People Are Strange"
Depeche Mode - "Little 15"
Smashing Pumpkins - "Geek U.S.A."
Blind Melon - "Change"
[Dale P.]
social network:
Condividi