Melvins
Tracklist Del Tributo
News del 28/05/2005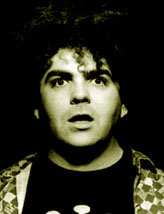 UscirÓ il 23 Agosto su Fractured Transmitter Records, si intitola "We Reach: The Music Of The Melvins" e ha un cast stellare: la crema del metal / hardcore / postcore pi¨ evoluto. Notevoli anche le collaborazioni. Qui sotto la tracklist:
Mare - "Nightgoat"
Mastodon - "The Bit"
Strapping Young Lad - "Zodiac"
The Dillinger Escape Plan - "Honey Bucket"
High On Fire/Keelhaul - "Oven"
Pig Destroyer - "Claude"
Absentee - "Revolve"
Meatjack - "Shevil"
Fear Factory/SYL/Mastodon - "Joan Of Arc"
Dog Fashion Disco - "Anaconda"
Agoraphobic Nosebleed/Isis - "Boris"
Eyehategod - "Easy As It Was"
Disengage - "Raise A Paw"
CKY/Gnarkill - "Laughing With Lucifer At Satan's Sideshow"
Maritime Murder - "Copache"
Made Out Babies - "Bar X And The Rocking M"