OM
God Is Good a Settembre e Altre NovitÓ
News del 30/05/2009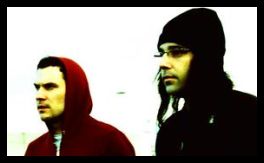 Il quarto album degli OM, il primo con il batterista Emil Amos dei Grails, sarÓ pubblicato da Drag City l'8 Settembre 2009.
Il disco, intitolato God Is Good, Ŕ stato registrato al Electrical Audio Studio di Chicago da Steve Albini e conterrÓ quattro brani ("Thebes", "Meditation is the Practice of Death", "Cremation Ghat I" e "Cremation Ghat II").
E' in arrivo anche Conference Live, esclusivamente su vinile e distribuito da Important Records.
Al Cisneros ha curato la compilation "Transmissions From Sinai" per supportare Arthur Magazine. Nel disco brani di Current 93, Scott Kelly, Grails, J Mascis, Wino e altri [link]. Edizione limitata a 1000 copie.
[Dale P.]