| | | |
| --- | --- | --- |
| | |  |
Flik'n'Flight - Masters Of Reality (Brownhouse)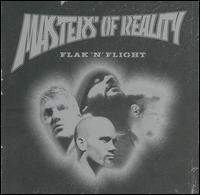 Due anni fa all'uscita di Rated R dei QOTSA si affacciò anche Cocaine Rodeo dei Mondo Generator, disco che completava quello della band di Josh Homme. Oggi l'uscita di Songs For The Deaf accompagna quella di Flak'n'Flight live dei Masters Of Reality con Josh alla chitarra e Nick al basso. E così come Cocaine Rodeo questo album è consigliatissimo ai fan dei QOTSA. Un live energico, sporco, potente e registrato con una qualità sonora altissima. Se avete in mente le ultime sbiadite prove del gruppo dimenticatele qua è tutto un altro mondo. Nick e Josh trasformano in oro quasi tutto quello che toccano. Tra le canzoni da segnalare "High Noon Amsterdam" con Lanegan, "Cretin Hop" dei Ramones e la lunga "Why the Fly?".
Canzoni significative: Why The Fly, Deep In The Hole.

Condividi



Questa recensione é stata letta 3742 volte!


---
NEWS
---
tAXI dRIVER consiglia
---
---