Ultime recensioni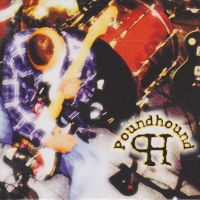 Voto:




Produzione:




OriginalitÓ:



Tecnica:




Etichetta:
Metal Blade
Anno:
1998
Produzione:
Doug Pinnick
Genere:
metal
/
alternative
/
grunge
---
I King's X sono senza dubbio una delle band pi¨ sottovalutate dei magnifici anni 90 e Doug Pinnick uno dei songwriter pi¨ intelligenti del periodo. Hanno seminato molto e raccolto poco perchŔ molti predatori li hanno saccheggiati senza pietÓ. Spulciando nella loro discografia mi sono imbattuto nell'esordio dei Poundhound, side project di Doug, pubblicato nel 1998 con il meraviglioso ed esplicativo titolo "Massive Grooves from the Electric Church of Psychofunkadelic Grungelism Rock Music". L'album Ŕ interamente suonato da Doug, tranne la batteria che vede ospiti il suo compare Jerry Gaskill e Shannon Larkin degli Ugly Kid Joe. Canzoni brevi, a differenza delle costruzioni prog-metal del progetto principale, orientate al groove e alla melodia grunge. Sono proprio i grunger coloro che non devono perdersi questo disco ed Ŕ proprio a loro che Ŕ dedicata la copertina sfumata con camicia di flanella in evidenza. Se lo trovate in qualche mercatino non pensateci due volte e portatevelo a casa.
Canzoni significative: Soul, Supersalad.
Questa recensione Ú stata letta 39 volte!


---
tAXI dRIVER consiglia
---