The Correlation Between Entrance And Exit Wounds - SeeYouSpaceCowboy (Pure Noise)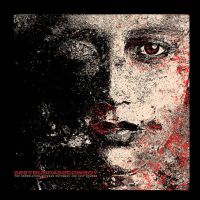 Voto:




Produzione:



Originalità:



Tecnica:




Etichetta:
Pure Noise
Anno:
2019
Produzione:
Taylor Jewell
Genere:
punk
/
post-hardcore
/
metalcore
Scheda autore:
SeeYouSpaceCowboy
---
SeeYouSpaceCowboy si definiscono sasscore e chiedono a gran voce "Stop Calling Us Screamo" (dallo split con SecondGradeKnifeFight). L'identità della band di San Diego invece è ben salda nel primo post-hardcore matematico, quello nato e morto a cavallo tra la fine degli anni 90 e l'inizio del 2000. Dillinger Escape Plan, Botch, Norma Jean, Converge, Zao sono i nomi che vengono in mente ascoltando il debutto sulla lunga distanza "The Correlation Between Entrance and Exit Wounds" in cui si inserisce ogni tanto qualche break alla Meshuggah e qualche arpeggio epico post-rock. Tutto già sentito, se non fosse che erano almeno 15 anni che non usciva un disco così. Senza effetti tamarri, senza pose e break enfatici: solo tanto cuore. Per tutti gli amanti di quel periodo farà piacere ascoltare questi giovani alle prese con un genere ormai morto e sepolto.
Canzoni significative: Armed With Their Teeth, With High Hopes and Clipped Wings.
Questa recensione é stata letta 19 volte!


---
tAXI dRIVER consiglia
---
---