Ultime recensioni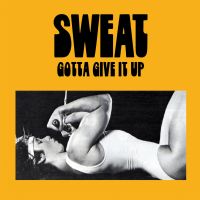 Titolo:
Gotta Give Up
Anno:
2022
Produzione:
Anthony Rivera, Justin Smith, Tuna Tardungo
Genere:
punk
/
hardcore
/
hard rock
Voto:




Produzione:



OriginalitÓ:



Tecnica:



---
Ascolta Gotta Give Up
---
Infastiditi dalla deriva "rock" di Amyl And The Sniffers? Volete una band vera ma allo stesso tempo fuori di testa? Eccovi gli Sweat quartetto punk hardcore di Los Angeles capitanati dalla wrestler indy Tuna Tardugno. Pensate ad una bella commistione di hardcore old school e riff hard rock suonati con energia straripante e volumi assordanti. I testi polemici e urlati di Tuna fanno da ciliegina sulla torta di canzoni che funzionano senza strizzare l'occhio a facili concessioni. Adatto per tutti coloro nati dagli anni 70 in su, vi lascio a conclusione le influenze citate dalla band: Wipers, Cro-Mags, Masshysteri, Rival Mob, Mot÷rhead e Thin Lizzy. Non li state giÓ amando?
Canzoni significative: New Kind Of Dag, Mental, Hit And Run.
Questa recensione Ú stata letta 301 volte!
Voto utenti:


---
tAXI dRIVER consiglia