Ultime recensioni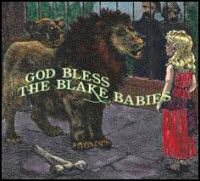 Autore:
Blake Babies, The
Titolo:
God Bless The Blake Babies
Anno:
2001
Produzione:
Genere:
indie
/
rock
/
Voto:




---
Fa piacere riascoltare un gruppo come i Blake Babies. Pochi se li ricorderanno ma erano un discreto gruppo di fine anni ottanta inizio novanta. Giusto il periodo dell'esplosione dei Nirvana e, in secondo piano, dei Lemonheads. Altro gruppo Missing In Action. Proprio Evan Dando è chiamato a far risplendere questo gruppo. Evan, infatti, ha scritto e suonato alcune canzoni. E si sente la sua voce in Brain Damage. Oltre a Dando troviamo il suo successore: l'ex Noise Addict Ben Lee. E la loro presenza si sente eccome. Ottime melodie pop con una spruzzata di noise. Ovvero la chiave del successo di buona parte dei migliori gruppi americani da decenni a questa parte. Per gli amanti del collage rock, dell'indie, dell'alternative e di come lo volete chiamare può essere una piacevolissima sorpresa. Per tutti gli altri ascoltatevi almeno le canzoni di Evan.
Canzoni significative: Baby Gets High, Brain Damage.
Questa recensione é stata letta 2617 volte!
Voto utenti:


---
tAXI dRIVER consiglia