Ultime recensioni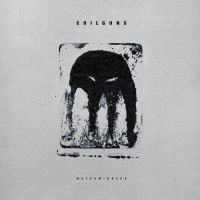 Voto:




Produzione:




OriginalitÓ:



Tecnica:




Anno:
2019
Produzione:
Louis Jucker
Genere:
punk
/
post-hardcore
/
noise
Scheda autore:
Coilguns
---
Qualche anno fa una manciata di The Ocean (Jonathan Nido, Louis Jucker, Luc Hess) si sono separati dalla band madre per portare avanti il progetto Coilguns abbracciando sonoritÓ decisamente meno "progressive" e "post metal". Coilguns sono infatti una band noise-core di derivazione post-hardcore e "Watchwinders" Ŕ il loro terzo album formato da 12 brani di hardcore mutante. Se maneggiate il genere vi basterÓ sentir nominare come riferimenti Breach, Botch, Converge, Knut per anticiparvi chiaramente cosa sentirete una volta messo il disco nello stereo. Alcuni momenti pi¨ meditativi riportano inevitabilmente ai The Ocean (e ai padrini Neurosis) ma la maggior parte del minutaggio Ŕ occupato da musica nervosa e schizzata che ricorda la florida stagione dell'hardcore degli inizi 2000. BenchŔ non sia un "American Nervoso" o un "Bastardiser" o un "It's Me God" siamo di fronte ad una onesta e coraggiosa band che merita tutto il supporto di cui ha bisogno.
Canzoni significative: Subculture Encryptors, Big Writer's Block.

Questa recensione Ú stata letta 173 volte!


---
tAXI dRIVER consiglia
---