Ultime recensioni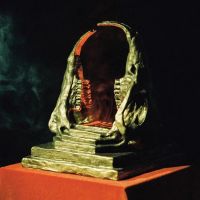 Autore:
King Gizzard & The Lizard Wizard
Titolo:
Infest The Rats' Nest
Anno:
2019
Produzione:
Stu Mackenzie
Genere:
metal
/
alternative
/
psych
Voto:




Produzione:




OriginalitÓ:





Tecnica:





---
King Gizzard & The Lizard Wizard sono una delle band pi¨ importanti degli ultimi 10 anni: dal 2012 a oggi hanno pubblicato 15 dischi, nessuno brutto e nessuno uguale all'altro. Psichedelia, prog, esperimenti, pop, elettronica Ŕ impossibile incasellare la band in una categoria se non quella del "rock totale" di stampo Zappiano. Con "Infest The Rats' Nest" invadono anche una categoria che per ora non avevano esplorato completamente: il metal. Ovviamente approcciano il genere a modo loro non assomigliando in particolare a nessuna band. Ci sono riff stoner rock, altri pi¨ vicini al thrash metal quasi come una versione con i suoni pi¨ garage degli High On Fire. Il risultato Ŕ ottimo e conferma i musicisti della band come dei virtuosi della libertÓ espressiva. Se anche il pubblico del rock avesse la mentalitÓ dei King Gizzard forse nei negozi di dischi smetterebbero di chiedere Pink Floyd e Genesis in favore di nuove band.
Canzoni significative: tutte.

Questa recensione Ú stata letta 365 volte!
Voto utenti:


Altre Recensioni
---
Live Reports
---
tAXI dRIVER consiglia