Ultime recensioni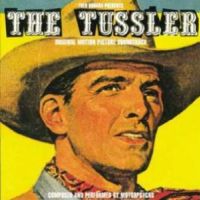 Voto:



Produzione:



OriginalitÓ:



Tecnica:



Anno:
1994
Produzione:
Motorpsycho
Genere:
pop
/
country
/
folk
Scheda autore:
Motorpsycho
---
Non capita spesso ma ogni tanto qualche rock band tributa le sue origini pubblicando un album country. Quello che non capita altrettanto spesso Ŕ che una band norvegese pubblichi un album country. Ovviamente le eccezioni sono fatte per i Motorpsycho e nel 1994 pubblicarono la colonna sonora dello spaghetti western The Tussler sotto il nome Motorpycho & Friends e successivamente come The International Tussler Society. Ovviamente il film era finto, una semplice scusa per pubblicare questa stramberia che, come accadde spesso con la band, alla pubblicazione iniziale segue una versione deluxe completa che arriva a 21 canzoni (nella remastered del 2003). La musica Ŕ totalmente country, senza niente che possa far pensare che quelli del disco siano i Motorpsycho. "The Tussler" Ŕ quindi un oggetto anomalo, che serve pi¨ come patentino di follia e stravaganza che come ascolto in se. Se siete curiosi di ascoltarlo troverete anche riproposizioni di classici della band in versione "americana".
Canzoni significative: Theme From The Tussler, Hogwash.
Questa recensione Ú stata letta 218 volte!


Altre Recensioni
---
Live Reports
---
NEWS
---
tAXI dRIVER consiglia
---