Ultime recensioni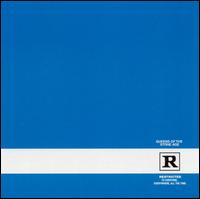 Autore:
Queens Of The Stone Age
Titolo:
Rated R
Etichetta:
Interscope
Anno:
2000
Produzione:
Genere:
rock
/
stoner
/
alternative
Voto:





---
I Queens of the stone age sono dei grandi!!! Li aspettavo al varco del secondo album per distruggerli di critiche (perchè non mi pareva vero che potessero avere del talento così grande...pensavo che il primo disco -un capolavoro- fosse un caso isolato)e invece? E invece mi ritrovo uno dei dischi più belli dell'anno. Si inizia alla grandissima con un brano tipicamente stoner come "Feel good hit of a summer" e si prosegue con il capolavoro del disco: "The lost art of keeping secret" che per la bellezza sembra uscita dalla penna di Kurt Cobain. Se tutti la ascoltassero ci sarebbero sicuramente più musicisti! Dopo una canzone così (da mettere tra le più belle di questo secolo -d'accordo che è appena cominciato però è così!!) si prosegue con "Leg lamb" dall'andamento iniziale tipicamente QOTSA per poi finire in un ritornello che ha del magnifico...ennesimo capolavoro è "Auto pilot" con Nick Oliveri come lead vocals e Mark Lanegan (mai sentito parlare di Screaming Trees?) ai cori. Una canzone che può ricordare i Kyuss (gruppo da cui proviene Josh Homme) è "Better living trough chemistry". Un episodio che "spacca" è "Monster in the parasol" che vede Josh macinare riffs di una bellezza commovente e impegnarsi a cantare in modo sublime (tra l'altro la scuola di Lanegan si sente un po' in tutto il disco), a distruggere ogni briciolo di serietà ci pensa Nick Olivieri: "Quick and to the pointless" è puro rock and roll, andrenalina a fiumi, carisma sopra la media e divertimento alle stelle!!! Un tocco di magia ce lo regala ancora una volta Mark Lanegan in "In the fade" , mentre "Tension head" è un'altro capolavoro della musica stoner...(presente tra l'altro anche in Cocaine Rodeo dei Mondo Generator). Il gran finale è puro caos con al suo interno un casino di suoni e improvvisazione...una chicca.
Canzoni significative: The Lost Art Of Keeping A Secret, Quick And To The Pointless, In The Fade.

Questa recensione é stata letta 9347 volte!
Voto utenti:


Altre Recensioni
---
Live Reports
---
NEWS
---
tAXI dRIVER consiglia