Old Fuzz Generation - Deadpeach (Brainstorm)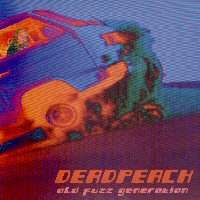 Il prima gruppo che viene in mente ascoltando i Deadpeach sono i Fu Manchu. Attitudine hard mescolata ad una buona dose di rock'n'roll e di punk. Suoni settantiani, bassi belli tosti e una piccola dose di psichedelia. Il 7" si apre con "Since We Were Rock'n'Roll Stars" dal suono orecchiabile e potente. Il lato "b" prevede "Dead Man Knock On The Door" di chiara matrice psichedelica e "Americano" con un bel tempo rock. In sintesi un ottimo esordio sulla breve distanza, ci vediamo sui 33 giri!
Canzoni significative: Dead Man Knock On The Door.
Questa recensione é stata letta 3123 volte!
Voto utenti:


Altre Recensioni
---
tAXI dRIVER consiglia
---
---