Ultime recensioni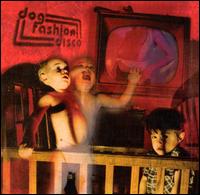 Autore:
Dog Fashion Disco
Titolo:
Anarchist Of Good Taste
Anno:
2001
Produzione:
Genere:
metal
/
nu-metal
/
crossover
Voto:




---
La prima impressione che ho avuto ascoltando questo disco Ŕ stata che i Dog Fashion Disco suonano come farebbero i Mr.Bungle se a Mike Patton piacessero le sonoritÓ nu-metal. Infatti giÓ dall'iniziale Leper Friend si mescolano chitarre ribassate a stacchetti semideliranti uniti ad una voce che non sai mai che direzione prenderÓ. Per certi versi ricordano i System Of A Down (Serij, ospite in una canzone, Ŕ un noto Pattoniano!) ma in generale la musica Ŕ pi¨ sperimentale rispetto a questo gruppo. Nella stessa canzone si contano 7-8 variazioni e i ritornelli sono piuttosto rari. L'inserimento di una tastiera rende il suono pi¨ originale e compatto e la bravura dei musicisti permette a loro di rendere complicati e intricate i brani senza mai cadere nel banale. Io, da fan dei Mr Bungle e dei System Of A Down, ho particolarmente amato questo disco anche se non di facile ascolto. Dal vivo potrebbero essere una piacevole sorpresa. In definitiva: una piacevole variazione nello stagnante e mainstream panorama nu-metal.
Canzoni significative: Leper Friend, Mushroom Cult, Vertigo Motel.

Questa recensione Ú stata letta 4899 volte!
Voto utenti:


---
tAXI dRIVER consiglia