Ultime recensioni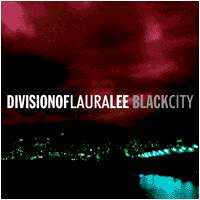 Autore:
Division Of Laura Lee
Titolo:
Black City
Anno:
2002
Produzione:
Genere:
rock
/
alternative
/
punk
Voto:




---
Nel 2002 c'Ŕ realmente bisogno di un altro gruppo rock'n'roll?? La risposta sarebbe un secco NO se non fossimo degli onnivori divoratori di tutto ci˛ che Ŕ bello e rumoroso. E poi lo scorso anno ci ha stimolato l'appetito con tutti questi nuovi gruppi (Strokes, White Stripes e compagnia). E' giunta l'ora di mangiare! BhŔ forse Ŕ ancora presto. Questi Division Of Laura Lee sono bravi ma non possono ancora aspirare a modelli. Loro che di modelli ne usano tanti. Stooges, Velvet Underground, Jesus And Mary Chain e qualcosa dei Girls Against Boys. Pi¨ ovviamente tutto il rock scandinavo: Hives, Hellacopters, International Noise Conspiracy e Soundtrack Of Our Lives. Avete capito che i nostri non sono certo il gruppo pi¨ originale del mondo. Ma con queste ispirazioni non potranno non piacervi. I nostri spaccano e di brutto. Se amate il (nuovo??) rock comprateli a scatola chiusa.
Canzoni significative: Need To Get Some, The Thruth Is Fucked.

Questa recensione Ú stata letta 3334 volte!
Voto utenti:


---
tAXI dRIVER consiglia