Source Tags & Codes - ... And You Will Know Us By The Trail Of Dead (Interscope)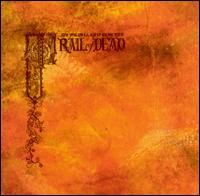 Le major probabilmente stanno fiutando qualcosa di grosso visto che si permettono di mettere sotto contratto i TRAIL OF DEAD. Un gruppo che non scende a compromessi, assolutamente anti-commerciale, onesto, incazzato e altre doti che hanno solo i veri rockers. Cosa mai avrà affascinato la Interscope? Probabilmente lì dentro c'è qualcuno che ascolta anche la musica! I Trail Of Dead arrivano con questo Source Tags & Codes al loro terzo e migliore album. Asprezze post-hardcore si uniscono a suoni che devono molto ai Sonic Youth di Daydream Nation. In una parola: affascinanti. Molto ostici all'inizio, imparerete ad amarli come il vostro gruppo preferito. E non dimenticate di andare a vederli dal vivo. Promettono grandi cose!
Canzoni significative: tutte

Condividi



Questa recensione é stata letta 5153 volte!


Altre Recensioni
---
NEWS
---
tAXI dRIVER consiglia
---
---