Ultime recensioni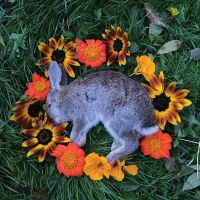 Autore:
Monolord
Titolo:
Your Time To Shine
Etichetta:
Relapse
Anno:
2021
Produzione:
Kalle Lilja
Genere:
metal
/
doom
/
sludge
Voto:



Produzione:



Originalità:


Tecnica:



---
Ascolta Your Time To Shine
---
Passano gli anni ma i Monolord mi fanno sempre lo stesso effetto. Sembrano una band di esordienti che si diverte a scimmiottare Sleep e Black Sabbath senza averne il carisma. Sicuramente se venissero nella mia città andrei a vederli e scapoccerei di gusto ma da qui a spendere 20 euro per un CD o 40 per il vinile ci passa. Eppure all'interno della comunità doom/sludge sono stra osannati. Che lo capisco anche. Quello che devono fare lo fanno bene, il problema è che lo hanno già fatto in milioni di altre band, con lo stesso suono, la stessa potenza, lo stesso ritmo. Come nel precedente la seconda parte del disco è più interessante della prima (buttata proprio lì): la title tracke e "The Siren Of Yersinia" meritano di finire nelle playlist dei doomster più invasati. Ma giusto solo loro possono non porsi il problema. Un plauso ai Black Sabbath che non sporgono mai denuncia per plagio.
Canzoni significative: Your Time To Shine, The Siren of Yersinia.

Questa recensione é stata letta 94 volte!


Altre Recensioni
---
tAXI dRIVER consiglia