Ultime recensioni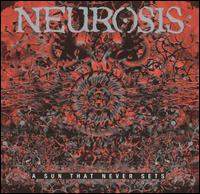 Voto:





Etichetta:
Relapse
Anno:
2001
Produzione:
Steve Albini
Genere:
metal
/
post-metal
/
post-hardcore
Scheda autore:
Neurosis
MP3:
A Sun That Never Sets
Stones From The Sky
---
Volete avere la sensazione di cadere nel vuoto senza che nessun appiglio possa salvarvi? Volete gridare a squarciagola tutta la vostra paura? Volete una perfetta colonna sonora per quando tirate le testate sul muro? Ecco, il nuovo disco dei Neurosis fa per voi. 10 nuove canzoni che contengono una quantità di dolore incredibile. Immaginatevi un urlo primordiale sopra ad un tappeto di chitarra e batteria dall'andamento tipicamente doom. Immaginatevi lunghi momenti di calma che esplodono in un delirio totale dalla quale uscirete esausti. Se ne uscirete. O comunque vi lascerà segnati a vita. Oltre ogni genere e gruppo i Neurosis sono fatti per rimanere un caso a parte nella scena musicale moderna. Da avere a tutti i costi ma da maneggiare con cautela.
Canzoni significative: tutte.

Questa recensione é stata letta 7660 volte!
Voto utenti:


Altre Recensioni
---
Live Reports
---
NEWS
---
tAXI dRIVER consiglia
---