Sick Of It All
Tributo Con Sepultura, Hatebreed, Himsa e Altri
News del 22/10/2006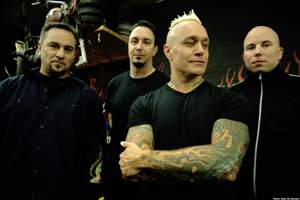 Il 23 Gennaio 2007 Abacus Recordings pubblicherà "Our Impact Will Be Felt", tributo ai leggendari Sick Of It All.
Per ora queste sono la band confermate, ma è assai probabile che se ne aggiungano altre:
Bane - "We Stand Alone"
Bleeding Through - "The Truth"
Bouncing Souls - "Good Lookin' Out"
Hatebreed - "Shut Me Out"
Himsa - "Maladjusted"
Ignite - "Cease Fire"
Kill Your Idols - "Friends Like You"
Madball - "Give Respect"
Most Precious Blood - "Alone"
Napalm Death - "Who Sets The Rules"
Pennywise - "My Life"
Rise Against - "Built To Last"
Sepultura - "Scratch The Surface"
Stretch Armstrong - "Busted"
Suicide Machines - "Goatless"
Unearth - "It's Clobberin Time"/"What's Going On"
Walls Of Jericho - "Us Vs. Them"
[Dale P.]


social network:
Condividi