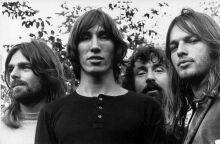 13/06/2005 Pink Floyd : Si Riuniscono per il Live 8
Roger Waters torna a casa?? Dopo settimane di voci insistenti, č confermata la presenza del bassista nel megaconcerto "Live 8" organizzato da Bob Geldof. Sul palco di Londra, il 2 Luglio, sarā pr...
[->]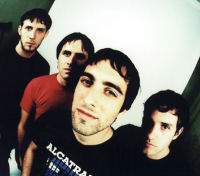 13/06/2005 Cave In : La Tracklist di Perfect Pitch Black
Hydrahead ha rivelato la tracklist per il prossimo disco dei Cave In, intitolato "Perfect Pitch Black": "World Is In Your Way" "Perfect Pitch Black" "Trepanning" "Paranormal" "Down The Dr...
[->]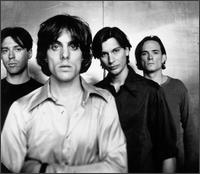 10/06/2005 Failure : Il Tributo Alla Band di Troy Van Leeuwen
Deftones, A Perfect Circle,Poison The Well, Cave In, Melissa Auf Der Maur, Fairmont, On Fire, Avec, Statistics, Minus Scale sono alcune delle band che parteciperanno ad un disco tributo ai Failure, ba...
[->]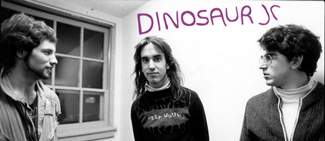 09/06/2005 Dinosaur Jr : A Frequenze Disturbate
I riformati Dinosaur Jr (con J Mascis, Lou Barlow e Murph) si esibiranno in un unica data italiana ad Urbino, sul palco di Frequenze Disturbate. Con loro sono confermati anche Yo La Tengo e Jenni...
[->]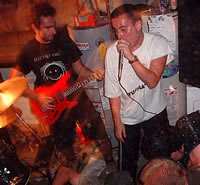 07/06/2005 Cripple Bastards : Festival Hardcore con Raw Power
Venerdė 1 Luglio, presso il Centro Sociale "Dordoni" di Cremona si scatenerā l'apocalisse: le migliori band dell'hardcore "Made In Italy" si divideranno il palco, per un festival che promette scintill...
[->]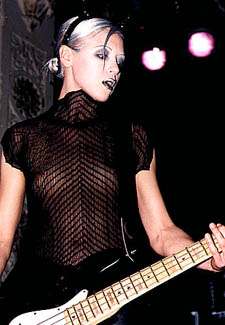 06/06/2005 Smashing Pumpkins : Tracklist Del Tributo
Il 20 Settembre, Reignition Records, pubblicherā "The Killer In You: A Tribute To Smashing Pumpkins". E' finalmente resa disponibile la tracklist: 01 - Roses Are Red - "Cherub Rock" 02 - A Thor...
[->]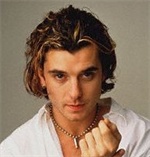 06/06/2005 Institute : Nuova Band Per Gavin Rossdale
Si chiama Institute la band del post-Bush. Gavin Rossdale, dopo vari tentativi solista, ritorna con una vera e propria band. La formazione č da leccarsi i baffi: Chris Traynor (Helmet/Orange 9mm), C...
[->]




06/06/2005 Distortion2Days : Festival Nu-Metal
.:: COMUNICATO STAMPA ::. DISTORTION2DAYS CROSSOVER NUMETAL fest 2005 La musica underground esce allo scoperto! Dopo il successo dell'anno scorso, che ha visto l'esibirsi di grandi realt...
[->]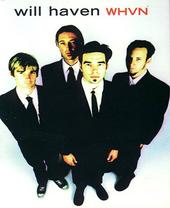 05/06/2005 Will Haven : Si Riformano
Si riformano i Will Haven, seminale band di "hardcore evoluto". Dopo lo scioglimento, avvenuto qualche anno fa, e dopo aver costruito nuove band (tra cui i bravi Ghostride - leggi la [->]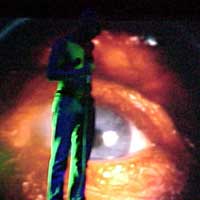 27/05/2005 Tool : Ad Agosto il DVD
Si chiamerā "Teleincision" e documenterā la tournče di "Lateralus". Uscirā il 16 Agosto su Zoo / Volcano. Novitā anche dal fronte A Perfect Circle che faranno uscire il 18 Ottobre un live album anc...
[->]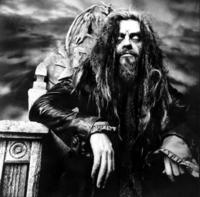 27/05/2005 Rob Zombie : Nuovo Album e Ospiti
11 Ottobre č la data di uscita del nuovo album di Rob Zombie. Tra gli ospiti Wes Borland dei Limp Bizkit e Josh Freese dei Vandals / A Perfect Circle....
[->]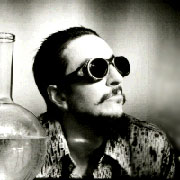 19/05/2005 Electric Apricot : Nuovo Progetto di Claypool!
Il bassista/cantante/frontman dei Primus non riesce a stare fermo. "The Electric Apricot" č la sua nuova band formata con Bob Weir dei Grateful Dead. A presto nuove info su: h...
[->]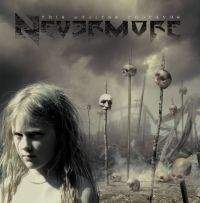 16/05/2005 Nevermore : Cover Del Nuovo Album
E' questa la copertina di "This Godless Endeavor", successore di "Enemies Of Reality" (il quale č stato ristampato e remixato recentemente). Il disco č atteso per l'estate e presenterā i seguenti...
[->]



12/05/2005 Metal Church : Morto David Wayne
Il cantante dei primi due dischi dei Metal Church, David Wayne, č stato trovato morto nella sua abitazione. Il cantante, recentemente, era stato coinvolto in un brutto incidente stradale....
[->]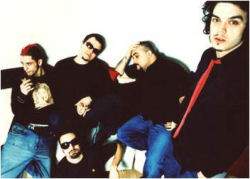 10/05/2005 Linea77 : Il Nuovo Album!
Si chiamerā "Available For Propaganda" ed uscirā a Settembre su Earache Records. Le canzoni attualmente confermate sono: "Rotten Mouth & Broken Arms" "To Serve And Protect" "Evoluzione" ...
[->]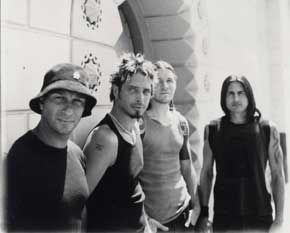 10/05/2005 Audioslave : Tracklist di "Out Of Exile"
E' finalmente stata annunciata la tracklist di "Out Of Exile", secondo album degli Audioslave: 01 - "Your Time Has Come" 02 - "Out Of Exile" 03 - "Be Yourself" 04 - "Doesn't Remind Me" 05...
[->]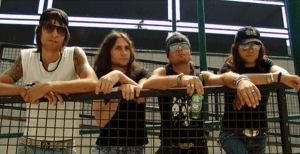 05/05/2005 Small Jackets : In Ristampa!
I fantastici Small Jackets hanno praticamente esaurito la prima tiratura del disco "Play At High Level" disponibile ancora per poco solo ai concerti e presso la Audioglobe. La ristampa arriverā p...
[->]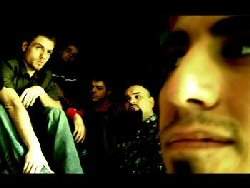 05/05/2005 Guilty Method : In U.S.A.!!
La Digitone Records distribuirā "Touch" negli Stati Uniti. Assieme alla distribuzione č previsto anche un tour promozionale. ...e chissā che non facciano la fine dei Lacuna Coil! ...
[->]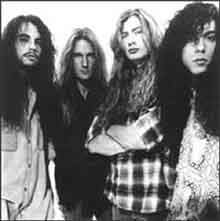 04/05/2005 Megadeth : La Tracklist Del Greatest Hits
Il 28 Giugno č la data di uscita del greatest hits dei Megadeth in formato CD+DVD. Il disco si intitolerā "Greatest Hits: Back To The Start" e questa č la tracklist: CD: 01 - "Holy Wars... The ...
[->]