Ultime recensioni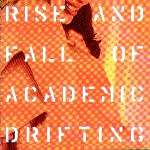 Autore:
Giardini Di Mirò
Titolo:
Rise And Fall Of Academic Drifting
Etichetta:
Homesleep
Anno:
2001
Produzione:
Genere:
rock
/
post-rock
/
indie
Voto:





---
Il gruppo di punta assieme a Gatto Ciliegia del post rock nazionale arriva al debutto sulla lunga distanza dopo qualche EP su Gamma Pop. E che debutto. Atmosfere dilatate, rumori assortiti, lunghe pause soffocate da noise dirompenti. Sembra di sentire i migliori Sonic Youth (quelli che ancora scrivevano grandi canzoni) e i Mogwai. Siamo a quei livelli e per un gruppo italiano (per lo più sconosciuto) non è poca cosa. In due episodi appare pure il cantato (di Matteo Agostinelli degli Yuppie Flu e di Paul Anderson dei Tram) ma non cambia di molto le coordinate del gruppo. Un disco ideale per quando si è soli in mezzo ad un prato o in riva al mare. Quando si vuole qualcosa che ci aiuti a pensare, a riflettere. Dimenticate la noiosità post rock di gruppi come Tortoise e June Of 44, qua siamo a livelli di poesia. Impossibile da raccontare a parole. Assolumente da ascoltare.
Canzoni significative: Pet Life Saver, The Beauty Tape Rider.

Questa recensione é stata letta 4090 volte!
Voto utenti:


Altre Recensioni
---
Live Reports
---
tAXI dRIVER consiglia