Ultime recensioni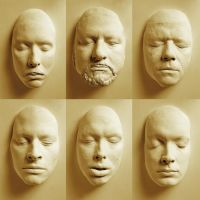 Autore:
Soundtrack Of Our Lives
Titolo:
Behind The Music
Etichetta:
Stickman
Anno:
2001
Produzione:
Genere:
rock
/
psych
/
Voto:





---
Devo premettere una cosa. Il CD non l'ho ancora acquistato ma è stato scaricato da Internet. Finora ho trovato solo un sito da dove comprarlo, mentre in Italia ovviamente non esiste. La mia speranza è di trovarlo presto ma ne dubito. Ma se voi lo trovaste avete due alternative: acquistarlo al volo o segnalarmelo :) I Soundtrack Of Our Lives sono diventati una garanzia di qualità. In questo disco ci regalano 15 traccie di ottimo rock di ispirazione sixties. Bisogna ammettere un'inevitabile evoluzione del gruppo: molto più compatto e notevolmente meno nostalgico. Le canzoni sono tutti dei piccoli capolavori del pop-rock ed fa piangere il cuore dover penare così tanto per trovare un disco del genere (che farebbe la felicità dei programmatori radiofonici). Misteri del music business. Per qualche informazione in più sul gruppo vi rimando alla monografia su questo sito.
Canzoni significative: tutte.
Questa recensione é stata letta 4214 volte!
Voto utenti:


---
tAXI dRIVER consiglia