Ultime recensioni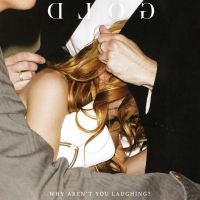 Voto:



Produzione:




Originalitą:




Tecnica:



Anno:
2019
Produzione:
Jaime Gomez Arellano
Genere:
metal
/
post-metal
/
goth
Scheda autore:
Gold
---
Gli attenti ascoltatori di post metal avranno gią sentito nominare i Gold, band olandese attiva dal 2012 e nata da un'idea del chitarrista Thomas Sciarone (ex-The Devil's Blood) e della cantante Milena Eva. "Why Aren't You Laughing?" riassume il sound del Roadburn Festival degli ultimi anni: un po' doom, un po' black metal, un po' post punk, parecchio dark. Ma pur muovendosi in territori piuttosto stereotipati i nostri suonano abbastanza fantasiosi: la duttile e bella voce di Milena č il capitano della nave che mantiene stabile il sound mentre la band si diverte a creare contrasti sonori piuttosto variopinti. Gold sono adatti agli amanti del doom al femminile di Mansion, The Devil's Blood, Jex Thoth ma anche di roba pił muscolosa ed enfatica come Amenra e Cult Of Luna e saprą farsi amare anche dagli amanti del post-punk/dream pop.
Canzoni significative: He's Not, Lack Of Skill.
Questa recensione é stata letta 401 volte!
Voto utenti:


---
tAXI dRIVER consiglia
---