Ultime recensioni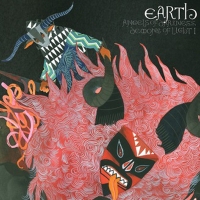 Autore:
Earth
Titolo:
Angels Of Darkness Demons Of Light 1
Etichetta:
Southern Lord
Anno:
2011
Produzione:
Stuart Hallerman
Genere:
metal
/
drone
/
rock
Voto:



Produzione:




Originalità:




Tecnica:



---
I fan degli Earth hanno pazienza e tenacia tali da poter affrontare "Angels Of Darkness, Demons Of Light I" arrivando alla title-track finale appagati da cotanto isolazionismo. Ricusati gli orpelli psichedelici del maestoso "The Bees Made Honey In The Lion's Skull", il sound della creatura di Dylan Carlson si asciuga raggiungendo un minimalismo turbato solo dai continui flussi d'archi che lo adornano con estrema eleganza, mai indiscreti. Per certi versi siamo al cospetto di un ritorno verso l'indagine introspettiva che fu di "Hex". Album dal forte spirito unitario, "Angels Of Darkness..." non concede alcun mutamento d'atmosfera e la sua profonda omogeneita' ci porge un monolite dal quale estrarre un singolo frammento rappresentativo equivarrebbe ad una mutilazione. Ogni brano ha la sua funzione narrativa, seppur inquadrato in strutture statiche con temi melodici slabbrati e reiterati che accompagnano l'ascoltatore in bucolici panorami surrealisti dove le ombre costeggiano sentieri polverosi e aridi. Nella musica degli Earth e' costante la ricerca di una quiete spirituale che non puo' non fare i conti con la solitudine per poter liberarsi da ogni angoscia. A lasciare perplessi e' pero' quel senso di gia' sentito che non da' tregua per tutta la durata del tragitto, certe melodie sono troppo simili a quelle degli ultimi due lavori (per non dire quasi uguali). e' il loro marchio di fabbrica, e' vero, ma a lungo andare cio' potrebbe condurli ad un vicolo cieco.
Canzoni significative: da ascoltare da cima a fondo.
Questa recensione é stata letta 2514 volte!
Voto utenti:


Altre Recensioni
Earth
Angels Of Darkness Demons Of Light 2

Earth
Earth 2

Earth
Hex Or Printing In The Infernal Method

Earth
Hibernaculum

Earth
Living In The Gleam Of An Unsheathed Sword

Earth
Primitive And Deadly

Earth
Sunn Amps And Smashed Guitars

Earth
The Bees Made Honey in the Lion's Skull

---
Live Reports
---
NEWS
---
tAXI dRIVER consiglia