Ultime recensioni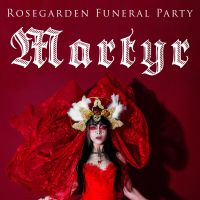 Autore:
Rosegarden Funeral Party
Titolo:
Martyr
Anno:
2019
Produzione:
David Z Rivkin
Genere:
rock
/
post-punk
/
goth
Voto:




Produzione:




OriginalitÓ:



Tecnica:



---
Dopo un discreto numero di singoli ed EP Ŕ finalmente arrivato il turno per i texani Rosegarden Funeral Party di debuttare con il full length "Martyr". Capitanati dalla conturbante cantante e chitarrista Leah Lane il trio Ŕ completamente immerso nel sound anni 80 di Siouxsie And The Bashees. Ma non Ŕ una mera copia o un tributo, Leah ha la capacitÓ di scrivere ottime canzoni, enfatiche, orecchiabili e trascinanti esattamente quanto la band che la ispira. L'ottima produzione di David Z Rivkin rende il disco irrinunciabile non solo ai fan del dark e del post punk ma anche ai nostalgici delle semplici canzoni rock.
Canzoni significative: Fade To Black, Pills, Martyr.

Questa recensione Ú stata letta 501 volte!
Voto utenti:


---
tAXI dRIVER consiglia