Ultramega Ok - Soundgarden (SST)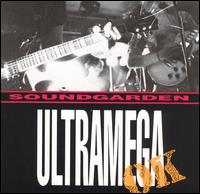 rock / grunge / metal
Voto:




Voto utenti (241):


Produzione:
Anno:
1988
Scheda autore:
Soundgarden
---
Ultramega Ok serve alla band per avere delle credenziali indipendenti prima di passare su major. Esce, infatti, per la SST di Greg Ginn ma con un contratto già firmato per la A&M. Non risulta però un lavoro di routine, anzi. Il singolone "Flower" ci fa intuire i prossimi Soundgarden. Heavy, potenti, incazzati e tecnicissimi (alla faccia di chi crede che il grunge sia un genere ignorante!). Ma il disco inserisce un velo di ironia che, purtroppo, non verrà più ripresa (a parte dal chitarrista Kim Thayil, ma in altri contesti). Pensate a "665" e "667" che circondano la grandissima "Beyond The Wheel". Pensate alla punkissima "Circle Of Power", cantata da uno sguaiatissimo Hiro Yamamoto. O alla cover di "One Minute Silence", che è proprio quello che promette il titolo. E ad un'altra cover: quella "Smokestack Lightin'" di Howlin' Wolf. Stranezze e tanta musica splendida. La parabola dei Soundgarden inizia a salire vertiginosamente.
Canzoni significative: Flower, Beyond The Wheel, Circle Of Power.

Questa recensione é stata letta 4683 volte!


Altre Recensioni
---
Live Reports
---
NEWS
---
tAXI dRIVER consiglia
---
---